Start you Christmas shopping early with EB.
Starting your Christmas shopping early?
Exclusive Books is here to remind you that books make the best gifts - they're the only present you can open twice!
First, peel back the gift wrap, then open the magic inside 🎄 🎁 📚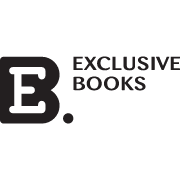 ---
Exclusive Books | Centurion Mall
Exclusive Books has a rich history, fascinating stories and a family of staff, all boasting eclectic and wide-ranging knowledge.
Ground Floor

- Shop 291

Mon - Fri: 9am - 7pm

Sat: 8am - 6pm

Sun & Public Holidays: 9am - 5pm

Our trading hours from 11 December will be as follows:

Monday to Thursday 09h00 to 19h00

Fridays: 09h00 to 20h00

Saturdays: 08h00 to 19h00

Sundays: 09h00 to 17h00

Public Holidays: 15 & 16 December 09h00 to 20h00

24 & 31 December 09h00 to 16h00